I'm not usually one to make plans, purely because I hate being let down at the last minute.
Christmas is an exception.
Working in the care sector, you rarely get any time off. You work weird hours and the hours are usually long winded. So with that as my basis I didn't have much to work with when it come to making plans this year.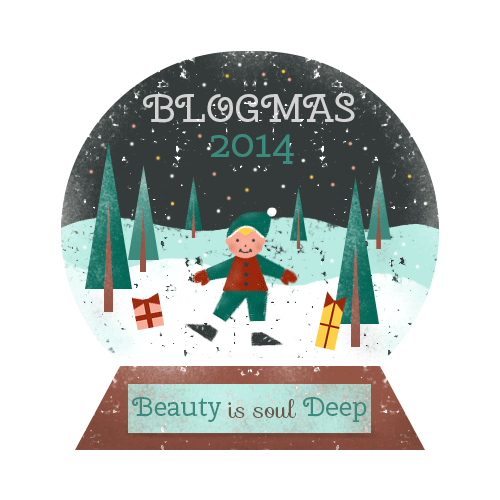 I was lucky enough to be able to choose what I wanted to work over Christmas this year. Although I couldn't book it all off (what a dream that would be!!) but I could either have Christmas off or New Years, I went with New Years and prayed I got Early shifts over Christmas so that I get work out of the way and enjoy the rest of the day with my family.
Christmas Eve.
I'm working a Late shift, which isn't too bad and what I suggested as I don't have children or anything to really prepare for regarding the next day. I think we have agreed on wearing our Pajamas to work on Christmas Eve which will be so cosy!
So I will be working until late and then returning home to probably have a cup of tea and heading straight to bed because of tomorrow's early start and hectic day!
Christmas Day.
I'm working an Early shift on Christmas Day which means a 5am start (they're killers!) I'll spend the day at work (Queue Tacky Christmas Jumper Number 1) and finish at 2pm to return home, I will have a house filled with family, presents and my Christmas Dinner! I'm lucky that everyone is willing to wait for me to return home so that I can still get a sense of the Christmas spirit! We will most probably eat straight away, and then we all open our presents. I will also open any other presents, which in previous years I would of opened in the morning but won't be doing this year due to such an early start for work! Some of the family then stay over, some stay late and some will head off shortly after but in general we watch Christmas Episodes of our favorite television shows and eat more (a few glasses of wine may be consumed around about here) Again, I cannot have too much of a late night and undoubtedly I'm going to be shattered, so I will head to bed fairly early.
Boxing Day.
I'm working another Early shift on Boxing Day, so back up at 5am!! Heading to work in some sort of Christmas Attire (Queue Tacky Christmas Jumper Number 2) I will finish at 2pm again and head home. We have all the family around again today, we also have another Christmas Dinner (different meat and veg) and basically repeat Christmas Day. When it comes to opening presents we never used to have anything to open on Boxing Day but a few years ago we come up with the idea to buy small/funny gifts for around £1 each for everyone. Just as a little something extra to open on Boxing Day. I think its one of the highlights to Christmas, we receive some really funny things! I will probably have a few drinks this evening and relax with my family before other friends and family come around for a Boxing Day tea. In all the madness I will get online and check out any Boxing Day Sales that are happening and hopefully purchase some bargains!
New Years Eve.
I am off work!! I picked New Year off because I knew I'd want to dress up, get drunk and party! I didn't want to have to plan my events around work. I found it easier to work Christmas. I originally wanted to go to London this year to celebrate The New Year, I wanted to book tickets for the Fireworks and head off into London for drinks with a few friends, but because of work and not knowing 100% what was happening until last week I left it too late and everyone either had plans, or tickets were sold out. So on New Years Eve I am hosting a party. (super physicked!) I have invited a tone of friends and family and we're just going to party until the early hours!
New Years Day.
Usually we head to my Nan's house and she cooks a lovely dinner but this year I believe we are heading to my Aunties house instead, which will be a nice change! She's going to cook dinner and then later that evening we will have a tea there. She's the mother of my youngest cousins so it will be nice to spend time with them over Christmas when normally I just get a Facetime off them Christmas morning! Which due to work wont be happening. I just love family time, especially at Christmas Time!
What are your plans this year?
Do you cook?
Do you eat out?
Does everyone come to you or do you visit everyone else?
I'd love to know your plans for this year!