Before heading into 2015 I wanted to share with you guys 5 posts from a variety of other blogs that have done either of the following
- Given me a positive outlook on a situation.
- Made me appreciate someone/something.
Now these will be listed in no particular order, and I will leave links to all of them so you can go and have a read yourself.
Remember to leave a message saying you come from this post!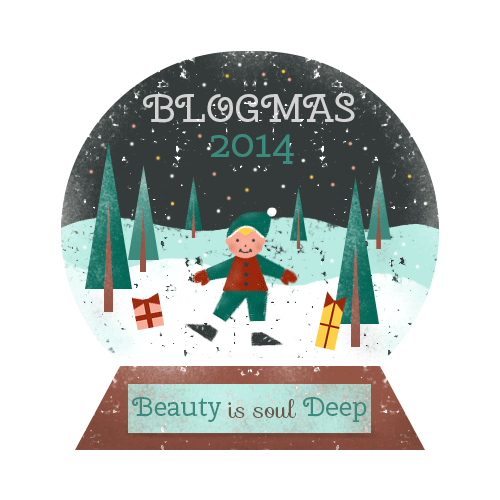 This post made me smile so much, you really see Hannah's true colours shine in this post. I mean, I have no doubts Hannah is truly a lovely person with a beautiful soul but the way she speaks about her subscribers here is just amazing. It's a simple, down the earth and heart warming post. It's nice to see someone expressing how grateful they are over the internet, and not being scared or embarrassed to announce it in such ways.
I 'met' Gemma via the blogging world earlier this year, she has not only been a great help to me and advising me on different things here, and there. Sending me 'contacts' and giving me that extra boost when needed, she's an awesome blogger. She blogs daily, yes ... every single day! So there's a never dull moment over at Miss Makeup Magpie. Her content is consistent and her photography is amazing! This particular post got me thinking, I'd love to do a Beauty Swap with someone in 2015!
This is totally cheating because its actually a VLOG rather than a Blog post, but I had to include it because it was so utterly fabulous! For someone like myself who has followed Laura throughout her pre-pregnancy blogs and vlogs, to continuing throughout her pregnancy and then watching her sit there in tears telling the YouTube community how she brought her adorable son into this world is just beautiful. Outstanding, Laura's blog posts never fail to surprise me! She's always blogging about the latest beauty trends and tips and tricks. I love her YouTube channel a little too much, also!
If you're a blogger, vlogger or following on either then you would have come across Zoe Sugg AKA Zoella by now. Personally I love her, she's someone I could vision myself being friends with in the 'real world' and when I read this post, I was left feeling rather heavy hearted. It's another recent post from this year and I found it hard to pick between this and 2 others of Zoe's but for the message this sends out I felt this had to be featured. I think everyone should read this before commenting on anything visible on the internet. Couldn't respect Zoe more for this post, and I think its going to stick with me forever.
Call me a cheat, I don't care! This post is from December 2013 but I loved it so much I had to include it considering I didn't take part in BLOGMAS last year! Being a Plus Sized girl doesn't mean I enjoy it, it doesn't mean I hate it either but I can relate to this post so much. I don't know Gabby in person, but I feel so proud of her, for not giving in and finding the passion and determination to do what she wanted, and felt she needed to do to become a happy person. You go Glen Co Co, you go!
This was such a hard post for me to create and still now, after posting I'm left wondering if I should have mentioned some others, or different genres but to me this defines my year of reading blog posts. Although I read tones about Beauty and Fashion I wanted to share with you guys the 'out side the box' posts. I've really been inspired in many different ways, I've learnt a lot about myself this year and some of that is due to reading your blogs.
Please feel free to leave links below with your favorite posts of 2014.