Hello there, sorry did I hear you mention Christmas?
Firstly I want to say something you have most probably heard a billion times this year already but where the hell has this year gone? I feel like just yesterday I was preapring for Christmas, I remember my holiday like it was yesterday and that was back in May! I have achieved a lot this year. I had to build a few walls and climb several too. I faced a few challenges and lost some amazing people but I done it, and if you're reading this .... you did too!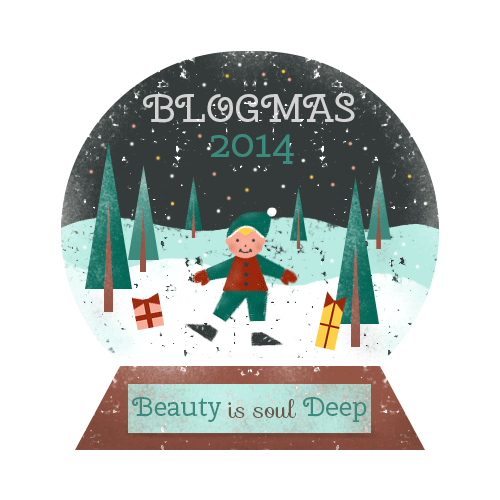 2014 has been a hectic year for me. I changed jobs which was most probably the biggest change as well and challenge for me - literally. I dedicate a lot of my time to work. I work long hours and what seems all the time. I find it hard to have 'me time' because I want to catch up on sleep constantly and miss out on chances to make memories, but I'm hoping to change that next year!
So, today is the day that every man runs around like a headless chicken trying to do their entire Christmas Shopping and women sit back and sip wine, right? If only it was that simple!
Today has consisted in work for me! I worked a late shift, so I didn't get home until 22:00 hours and when I got home I had a bath run and ready and a nice hot cup of coffee!! My Mum is seriously amazing at times, and its times like these that make you thankful for the small things. I'm up again super early tomorrow for work so this 'Christmas Eve' post isn't very Christmassy at all and I kind of feel as though I have failed you and Blogmas but there isn't much I can do or say right now!
I'd love to give you an elaborate explanation of how fantastic my day has been, and how I drank myself silly whilst stuffing my turkey but that just isn't the case. Instead I wanted to share with you some of my thoughts from today and this evening...
I've noticed alot of people complaining lately, mainly about work.
I mean, we all have the right to moan sometimes but I cannot help but get a little ticked off when people moan that they have to work Christmas Eve, as if its illegal? I also think that some people forget about certain people in the world who keep the world ticking along whilst we are going through this festive period. I guess it is because of the work frame mind I have and the carer I am in but I'm sure people are just being extra selfish this year?
I work in care as many of you already know so for me every single day is the same. We work weekends, week days, bank holidays, early hours, late hours, long shifts, short shifts and CHRISTMAS!
I cannot help but get angry when I see things posted over social media of people complaining that they have another 9-5 shift left to work and then they're off for a few weeks. Some of us aren't, and you don't see us complaining?
So just for a second, take a moment to think of all the Support Wokers, Carers, Nurses, Doctors, Surgans, Police Force, Armed Forces and every one else who do not get to spend Christmas with their families but other families.
Also, take a moment to think about the unfortunate people who do not have a family to spend Christmas with this year, or any year.
Finally, there are an every growing number of people who will not have a home to stay in this Christmas, and to them Christmas and Christmas Eve is just another normal day hiding from nature and trying to survive.
Be grateful and feel blessed.
Despite my little moan there, I'd love to know what you have been up to today.
How did you spend Christmas Eve?