Welcome to Blogmas Day 2 and welcome to my ever expanding Wishlist!!
It normally gets to September and I am badgering everyone to have their wishlists and ideas for Christmas because I am so overly organised when it comes to The Big Day! I think I was finished my Christmas shopping, wrapped and tagged by the second week in October *awkward laugh*
I cannot even blame it on being super organised because I am not at the slightest. I just love Christmas so much!! The only downfall to this is you forget what you've brought so you end up buying people too much and spoiling everyone, causing a big break in your bank balance but hey! It's once a year - right?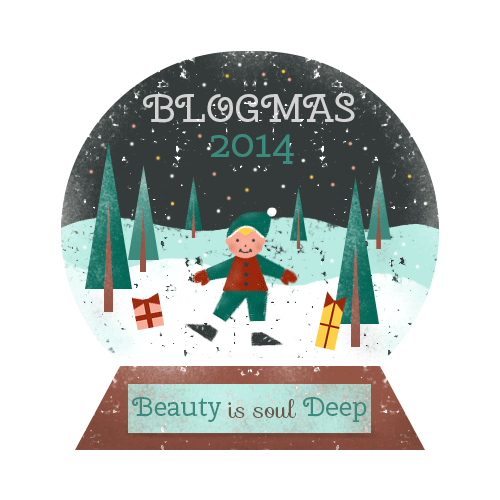 Anyway, when it comes to me and people asking what I want for Christmas I have no idea! Not even now, a few weeks until the big day and I still have no real idea of what I want! I think I just love giving so much, its not about receiving for me (I love getting gifts of course, don't get me wrong!! It's just so exciting seeing people's faces when they receive something they've been wanting for so long, especially the kids!!)
So I've decided to sit down and browse the web and create a wishlist to share with not only you guys but my family and friends too, lets keep our fingers crossed I gain a few of these beauties and you can read all about them in future posts.
This is supposed to be a drugstore dupe of The Naked Palette. I've watched a few swatches videos and the comparison is crazy! Pretty much every colour is the exact same, and this palette even has some more pigmentation than The Naked Palette!! For the sake of an extra £30 I'll be happy with the dupe! It's only £4 and exclusive to Superdrug or you can find it on the MUA website.
If this was a competition of some sort, I'd have lost. I know I won't be getting this for Christmas because I have the prize already *squeals with excitement* On 14th November I went and had my Tattoo done, but in my defense it was part of my Christmas present from my Mother. I had a bigger than anticipated piece done on my back/shoulder in memory of some loved ones. I'll be posting about this soon, so keep your eyes pealed to see it.
3.] Real Techniques - Nics Picks Brush Set.
I have recently treated myself to the 3 main sets of Real Technique brushes and I am in love. I also brought the foundation sponge and that's as equally amazing. I want the entire collection, so to build on this I have to have this Brush Set - right? This amazing set includes the following Duo-Fiber Face Brush, Cheek Brush (Exclusive to this set) Angeled Shadow Brush (Exclusive to this set), Base Shadow Brush and Eyeliner Brush (Exclusive to this set) This set can be brought in a variety of stores and online but from the Real Techniques website it's just £19.22!
4.] Money, Money, Money!
I really detest asking for Money at Christmas, even Birthdays but at the moment every little helps when it comes to driving lessons. I passed my theory back on April 1st 2014 and I am racing against time to get back on track with my lessons. I work such silly hours in my new job I haven't had the time or patience so I'm looking at booking a week off work next year and just booking 10 more lessons and my test - wish me luck!!
5.] UGG Boots.
I'm not someone to ooze over name branded things. In fact, I'd rather spend the amount spent on a pair of UGG boots on something more 'pro-active' for example, Driving Lessons/Test but with my job requiring me to be on my feet for 8/9 hours at a time I need comfortable shoes and you can't get much more comfortable than UGG's - right? These's can be brought in a variety of stores and online but from Schuh.co.uk they range from £74.99 to £109.99!
6.] Real Techniques -Stippling Brush.
Again, same reason as #3. I just love, love, love them and cannot get enough!!
Give me more brushes!! This can be brought in a variety of stores and online but from the Real Techniques website it's just £6.41!
7.] Gavin and Stacey - The Complete Collection DVD Boxset.
I simply cannot get enough! From day one I have watched Gavin and Stacey and this was on my list last year but I received a different box set (also on my list) so it's back for a second round (fingers crossed) I just find it hilarious. I cannot get enough of all the characters, and the funniest thing is I can relate each character to someone I know or have known in the past which is ridiculously funny!! I have been to Cardiff and have been a tourist where they film Gavin and Stacey which was so surreal, bloody brilliant! Whats occurring Nessa? Currently TESCO.com are doing a special offer and the complete set is just £10!!
8.] ASOS - Gift Card.
Being a Plus Sized babe, I need to know my clothing needs will be catered too!! ASOS have some beautiful pieces at the moment. I recently purchased a gorgeous LBD from their ready for my Staff Christmas Party this week (look out for related post) They just make me feel beautiful. Their clothes fit so nicely, and they don't charge over the top amounts like other Plus Sized merchants. So rather than Money for clothes, I'd like a Gift Card for ASOS.
9.] Real Techniques -Duo Fibre Brush Collection.
Another brush from the amazing Real Techniques collection, and the last one I have to get to complete my collection!! This set contains Duo Fiber Face Brush, Duo Fiber Contour Brush and Duo Fiber Eye Brush and can be brought in a variety of stores and online but from the Real Techniques website they're just £12.82!
I'd love to know what you've asked for this year, what's on your wishlist for 2014?
Are you ready for Christmas yet?