Hello, and welcome! This is another section to my blog which I am presenting to you! My ever growing blog needed something new for the new year, so I gathered up some ideas and thought I'd bring you my very first weekly post. That does exactly what it says on the tin!
(or in the title should we say?)
so every single Friday from this Friday onwards I shall post a FFF post, which will include FIVE Favourites from the previous week - clever eh?! I will either follow the post title with a subject for example 'FFF - Food' or just post a general FFF post about my week, so it will swap and change every now and then to keep it a little exciting!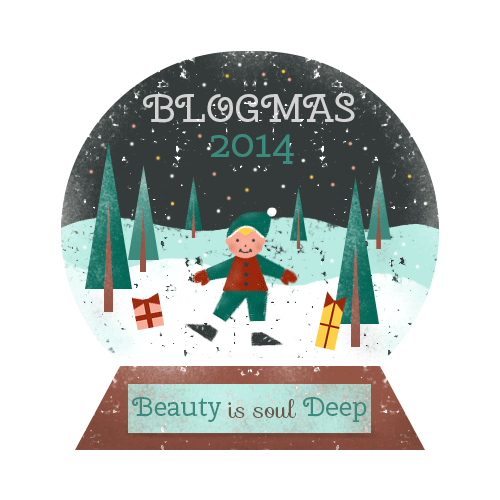 We all know how pants I can be with blogging sometimes, so please excuse my poor excuses whilst I try my best to get this up and running, but I really do want to make this work out! Of course currently we are well and truly into the 'Blogmas' feature on my blog so this is a going to be a Christmas Edition but I will leave a cheeky sneak peak at my special logo for this series below.
.... Here goes!
1).
I have been
Christmas
crazy this week
(lets not lie, I have been digging Christmas since September guys and you know it!!)
I ended up finding more people to buy for and more presents to add to the
'finished'
list which only meant more money to be spent and more wrapping to be done. I am officially done and dusted, I just have 3 different people to deliver too over the next few days but other than that we are ready! I had family round for dinner the other day so everything had to be hidden because the kids believe that all presents come from the man himself. Shortly after they left, I brought all the presents down and displayed them ever so nicely under the tree! Not long now guys, Eeeeeek!!!!!
2). I recently purchased pretty much the entire collection of Real Technique Make-up Brushes and I am in love! I was a little reluctant over spending nearly £100 on brushes when I hadn't trialled them previously but a local store had a 3 for 2 sale and I couldn't resist. I can not get enough of these brushes and I can not express how worth the money they are! They really make a difference to the entire Make-up application and wear.
3). Seeing as its Christmas, we buy certain things that we usually wouldn't throughout the year and Pringles are well and truly stocked up on in this household! We have tubs and tubs of the things, I cannot help a cheeky munch whilst blogging and the BBQ Texas ones are divine! Hello heffah-lump!
4). Pinterest has become a daily thing for me, I'm not sure if I can class it as an addiction? Anything I think of I search it on there. I have created so many idea and mood boards from Pinterest and I constantly find myself pinning things knowing full well I wont ever get the time to try them but the pictures are just too pretty to ignore!! I am so sad.
5). Now, this may sound stupid but I have been enjoying ME time a little too much lately. If I'm not working then I literally come home and head to my room or snuggle up on the sofa with a good film, I even turn my phone off now which is crazy for me. I just cannot be bothered with other people and their drama. I love me time and I love peace and quiet. What is happening to me, am I growing up? (haha)
What do you think about my new feature?