I love a good festive nail, but I also love my Acrylics so I have searched the web and found tones of beautiful designs that I wanted to share with you all. I have added my favorite 9 below.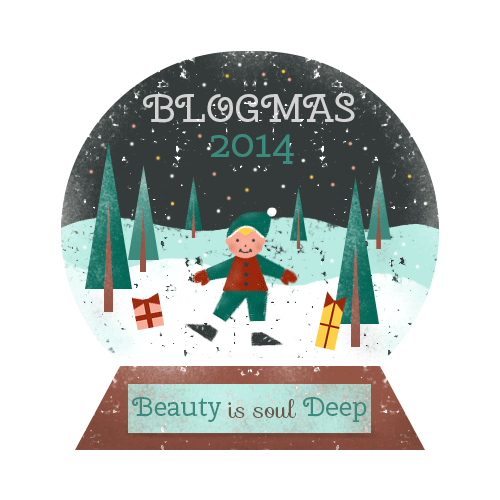 I think this idea is really cute. I can't imagine it being that hard to recreate either. Using a Red, White, Brown, Black, Yellow and Orange nail vanishes. I'd recommend a dotting tool at least and maybe some different sized brushes, but you could swap and change the characters and even just use a base colour and pick a character for one or two fingers.
This is something more delicate. Using a light pastel base colour and then applying a Red and Green glitter or polish over the top focusing on the cuticle line downwards. Its important to use a top coat on these types of nails though, to prevent loosing any of the glitter.
This is something for you professionals to try out! Firstly you'd have to be crazy to have nails this length!! Secondly this is something you'd have to build up with acrylic. I love love love the creativity on these nails though! How cute are they! I'm not a fan of the Christmas Tree though, not that you use your little finger nail for much but how on earth you'd cope is beyond me!
These nails are super cute! Little Santa hats. I've done designs like these before and use nail tape or masking tape to create the smooth triangle. Applying the red polish and then adding the white polish.
Again, something simple but beautiful! You can reverse the colours either way but applying a base coat and then striping over the top. You can create smaller or thicker lines depending on the look you want to create.
If you like the original Pink and White nail base then this is for you! You can use the dotting tool and apply the Red and Green dots along the smile line. You can then create the Holly and add some gems for the berries!
Something a little more difficult. Using a light brown/cream base polish and then I'd suggest a stamping tool for this to create the gingerbread men. Then using a thin brush and dotting tool to create the holly!!
I'm not too keen on the Penguin but using a blue base colour and a white polish with a thin brush to draw on snow flakes creates a very pretty but simple design!
I love these nails! If you go back to a previous Blogmas post you'll see why! I'd recommend a good pigmented polish for these nails though, to save air bubbles or dragging of the polish from repeated application.
Do you have any Festive Nail Art Designs?